Hopman Cup Launch
Solid Gold Diamonds is once again sponsoring the Hopman Cup tennis in 2015, and here you can see some of the stunning pieces at the launch.
The models are wearing custom made 'tennis whites' by Steph Audino and a selection of beautiful jewellery from our range.
All pieces available to view now in the Perth showroom.
The Official Welcome Barbecue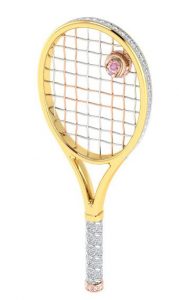 On January 2nd 2015, WA officials and movers and shakers welcomed players at the official Welcome BBQ at the State Tennis Theatre.
Guests included Mariella Harvey Hanrahan, Denise Cheir and Alicia Molik who mingled with Deputy Mayor Rob Butler and Hopman Cup's Paul Kilderry.
Our design and master jewellers created a stunning new design for the individual trophies presented to the winning team. The new design features 180 Argyle diamonds provided by Hyundai Hopman Cup sponsor Rio Tinto.
The design is a limited edition pendant and available for the public to purchase at Solid Gold Diamonds' new showroom in Hay Street Mall, Perth.
The models were frosted with Solid Gold Diamonds and dressed in custom made 'tennis' whites by Steph Audino mingled with guests.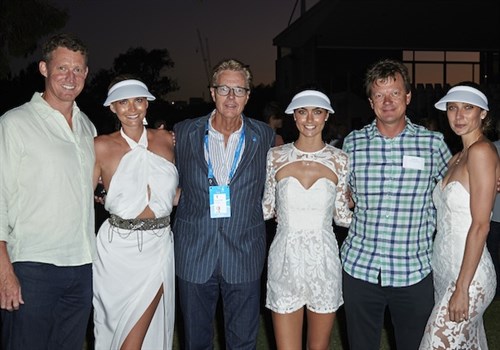 The Hopman Cup Ball
It was a night of glitz and glamour at the 2015 Hopman Cup Ball, where many of the players and celebrities wore stunning pieces of jewellery from our collection.